Ferguson Superstore Sponsors Broken Arrow White Linen Night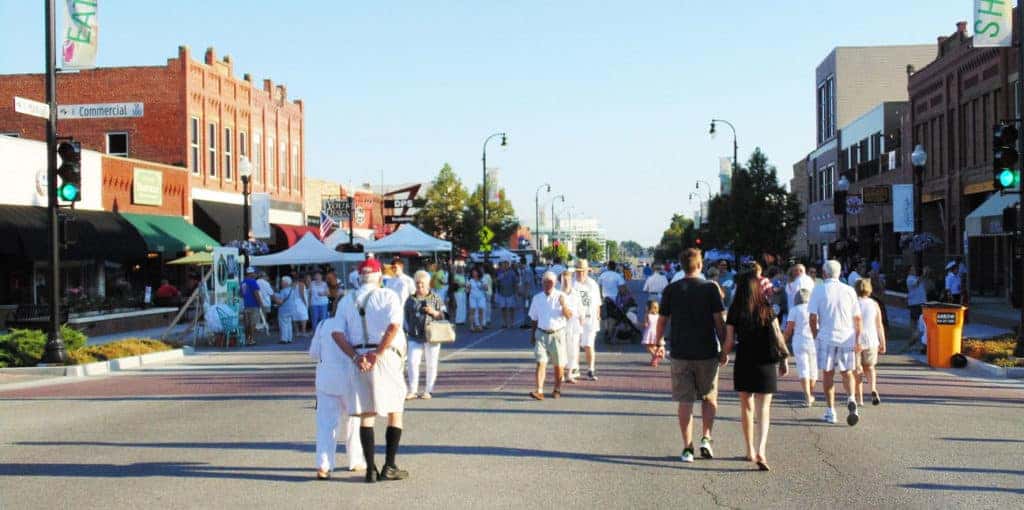 New Orleans and Broken Arrow might be separated by more than 600 miles, but these two towns have more in common than one might assume.
New Orleans is notorious for being a city that knows have fun – with the always jazzy French Quarter and of course the famous Mardi Gras party. Another long standing tradition in the Big Easy is the city's White Linen Night. Held on the first Saturday in August, the White Linen Night festival traces its roots to a time when people in the south wore white linen cloths to escape the heat of summer.
So what does Broken Arrow share with New Orleans? Broken Arrow is full of culture and knows have to have a good time as well. With festivals like Rooster Days – the longest running festival in Oklahoma, and the BA Shamrock the Rose District – held every year around Saint Patrick's Day. And, do you think it only gets hot during Louisiana summers? Broken Arrow, Oklahoma can get quite hot and humid in August too!
With these similarities it seemed only fitting to take a queue from the Big Easy and throw our own White Linen Night! Broken Arrow's White Linen Night is patterned after a New Orleans event in The French Quarter Arts District. Residents come from near and far dressed in their finest white linen to see local art, shops musicians, and all the Rose District has to offer.
August 15, 2015 marked the second annual Broken Arrow White Linen Night, and Ferguson Superstore was honored to be the event's GOLD sponsor!
Thank you BA White Linen Night for allowing us to sponsor this lively event! We enjoyed seeing all the smiling, well dressed people in downtown Broken Arrow! Fergie Bear had a blast as well!
Ferguson Superstore is Broken Arrow's hometown dealer. We're Oklahoma's longest establish Kia dealer, and Oklahoma's #1 Subaru dealer! We're also America's fastest growing Buick GMC dealer! Shop Ferguson Superstore, we've got what you're looking for!