Ferguson Superstore, A Used Car Dealer You Can Trust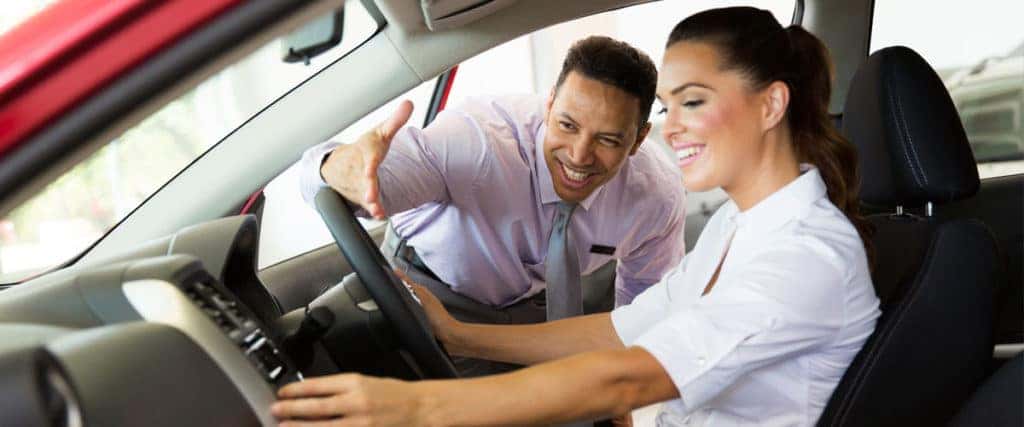 Buying a used vehicle can be risky business. There are hundreds of newspaper ads and craigslist ads selling used cars, but can you ever fully trust what you read? While the writer of an ad might describe the attributes of a gorgeous, like-new used vehicle, in reality, they might be trying to sell you a clunker – or worse, a lemon!
Don't be duped by a stranger online or in the newspaper. At Ferguson Superstore, we have over 200, top-notch, high-quality used cars. Our used cars have been thoroughly inspected, repaired if needed, and cleared for sale. Every one of our used vehicles comes with a CarFax history report, as well. So, you know everything there is to know about your used car's past. That's why Tulsa area drivers put their trust in the professionals here at Ferguson Superstore. But, don't simply take our word for it. Hear a real-life, Ferguson used car customer, Brian, who trusted us enough to drive all the way from Dallas, Texas to our Broken Arrow dealership!
"I found the vehicle I was looking for at this dealership in Oklahoma; keep in mind that I am from the Dallas area. I spoke with Woody on the phone several times about this 2015 model, it was a year old and I am very particular about the vehicles I purchase. I told him that if I drove up from Dallas to trade that I wanted to make sure there were no surprises. He assured me that there were no cosmetic flaws in the Yukon and that it was in near perfect condition. The negotiation was very simple and straight forward, I told them what I wanted for my trade and there was no argument. I also asked about upgrading the wheel size. We agreed on everything and I set a time to arrive the next day. I arrived about 2 hours early from Dallas, the car and Woody was waiting for me inside the dealership. The vehicle was just as described, if not better, they had it cleaned up and the new wheels already on it as requested. I can easily say that this was the smoothest and best dealership experience I have ever had with any purchase. Over the years, I have purchased some of everything, from Chevy's to BMW's, Land Rover, Audi, SAAB, Volvo, and even a mint condition 10 yr old Aston Martin. This was a smoother deal than even the luxury brands. These guys are very friendly and as dealers go, quite upfront and honest in answering your questions. I could not recommend this dealership enough. Great experience from working with both the sales and finance department."
– by Brian from Arlington, Texas | 09/08/2015
Honesty means everything to us at Ferguson Superstore. We're honored to have earned Brian's business, and we'd love the opportunity to earn yours, as well!
Maybe you're like Brian and have owned all different kinds of automobiles. In our vast selection of used cars, we're guaranteed to have what you're looking for! Browse our entire used car, pre-owned inventory here.