Broken Arrow Ledger Readers' Choice Awards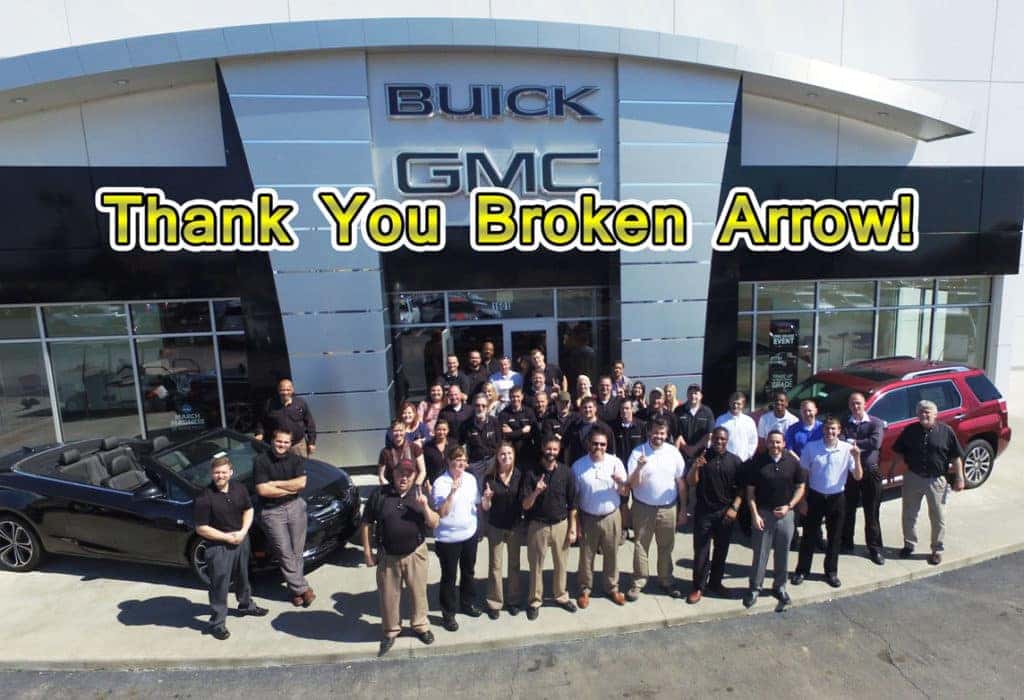 Ferguson Superstore has been a part of the Broken Arrow community for over 25 years! In that time, we've built many memories with our friends, family, and customers. We are grateful for every single one. It's made it a blessing to call Broken Arrow, home.
Our community is honored to have a source of news, such as the Broken Arrow Ledger. The Ledger has been covering the news in our town since 1902! Every year, they ask their readers who they trust doing business with, in the form of their Readers' Choice Awards. We're honored to announce their readers have voted us "Broken Arrow's Favorite Auto Dealership," for 2016!
Thank you to everyone who voted in the Broken Arrow Ledger Readers' Choice Awards. And most importantly, thank you to everyone in our community who supports our team and trusts us with your business.
Shane Ogburn Not only was Ferguson Superstore awarded "Broken Arrow's favorite Auto Dealership," one of our dedicated sales consultants, Shane Ogburn, was awarded "Broken Arrow's Favorite Salesman!"We're glad to have Shane as a member of our team. He gives 100% when it comes to providing our customers with the best car buying experience. Shane is humbled to have earned the favorite salesmen award, and would love the opportunity to earn your business. If you're in the market for a new Subaru, new Kia, or used car; Shane can be reached at 918-853-6529.
Again, thank you to all you voted us as their favorite auto dealer. We love our community and will do our best to continue providing exceptional customers service for our customers.