All Four Ferguson Brands Rank High On Service Quality Study
Here at Ferguson Superstore, we're very proud of the brands we carry. We proud to offer new Buick, new GMC, new Kia, and new Subaru vehicles to the Tulsa Metro. Every one of these brands offer top-quality, industry-leading new vehicles, but don't just take our word for it!
All four brands that of Ferguson Superstore carries (Buick, GMC, Kia, and Subaru) ranked in the top ten of J.D. Power's 2018 U.S. Customer Service Index Study. All four brands ranked above the "Mass Market Brand Average," with Buick taking the number one spot. GMC took fourth place. Kia and Subaru tied for seventh place with a score of 826 (on a 1,000-point scale).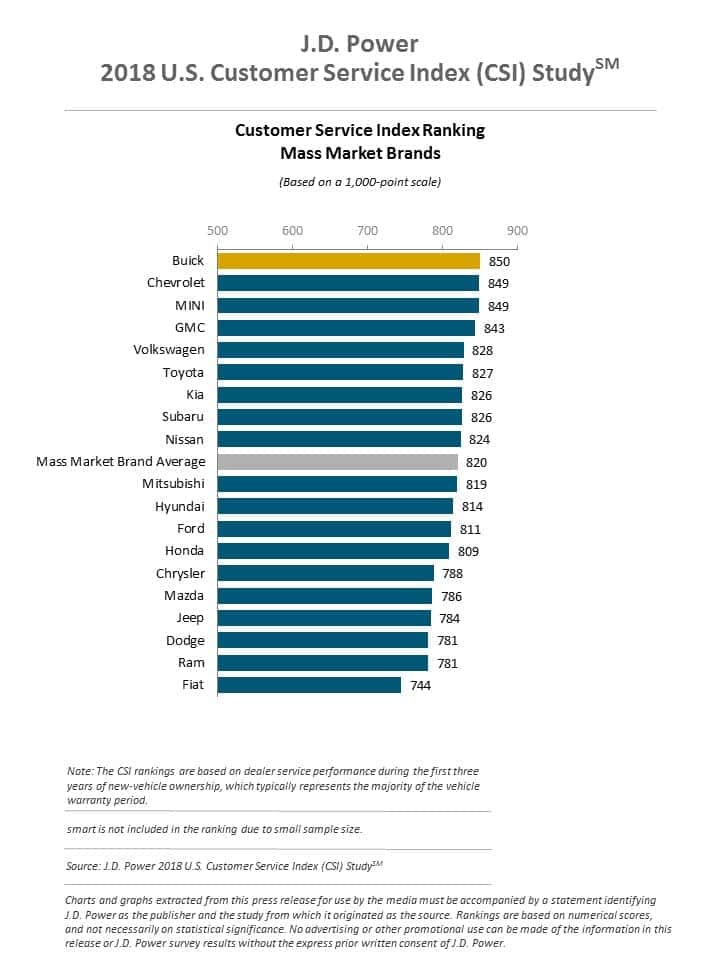 The study measures customer satisfaction with service at a franchised dealer or independent service facility for maintenance or repair work among owners and lessees of 1- to 3-year-old vehicles. [1] The study uses metrics such: interaction with service advisors, condition of the service facility, and quality of vehicle pick-up. A new metric was also added in the 2018 study, Net Promoter Score® [2], to further show service satisfaction's role in whether a customer will recommend a brand or tell others to avoid it.
J.D. Power's 2018 U.S. Customer Service Index Study confirms that you can't go wrong when shopping for a new car at Ferguson Superstore! We also have more Buicks, more GMC's, more Kia's, and more Subaru's on the ground than any other dealer in Oklahoma! If you're shopping for a new car, new SUV, or new truck, stop by Ferguson Superstore. We're conveniently located minutes away from downtown Tulsa.
Source:
[1]
"J.D. Power 2018 U.S. Customer Service Index Study." J.D. Power, 14 Mar. 2018, www.jdpower.com/press-releases/jd-power-2018-us-customer-service-index-study.
[2]:
Net Promoter,® Net Promoter System,® Net Promoter Score,® NPS,® and the NPS-related emoticons are registered trademarks of Bain & Company, Inc., Fred Reichheld and Satmetrix Systems, Inc.